The Aviva Ironman 70.3 Singapore. An event that I will likely never be able or want to do. But still that does not stop me from going down and pay this photo tribute to all these brave souls.
Hats off to these group of physically challenged particpants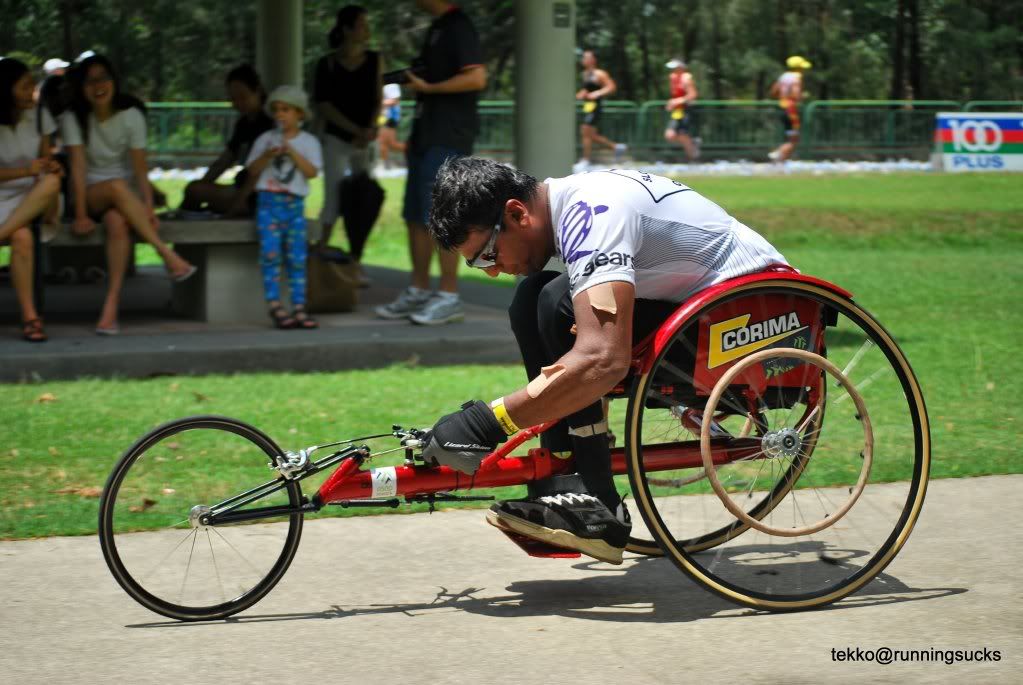 Nothing can stop them, not even a flat tire
This guy went all the way sans footwear
Hot! Hot! Hot! 2 cups of water to cool down
2 cups not enough? How about a whole bottle?
A sight for sore eyes and all the shacked guys!
Agony or Ecstasy?
It's a pleasure for this young lady!
More like agony for this poor chap
Finishing with Mummy!
All the Way!
All prepared for the hot hot weather!
Nobody ain't going to block my view of Daddy!
Finished at last and a TLC moment from the Mrs
Aiyoh now got to brave the traffic to go back!